Easy and Hassle-Free for your ECommerce Business
Engage Your Customers and Getting Them to Come Back for More
CRM for Online Marketplace Stores
Setting up stores at online marketplaces is so easy and effective that nearly every business nowadays is an online business. However, you will need to have a CRM for your online marketplace stores to protect your most important asset – your customer database. 
If you need a complete and easy-to-use CRM for your online business, then MIBO is the tool for you.
CRM for customer database ownership
MIBO keeps you in the captain's seat when it comes to your customer database. Your marketplace orders and customer records are automatically brought in to MIBO where your customer database belongs to you.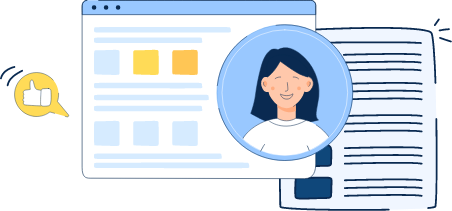 Process marketplace orders efficiently
MIBO's Chrome Extension allows you to have your MIBO superpowers even while you are logged in to your marketplace. MIBO's easy-to-use interface makes order processing much faster. Quickly see all orders in a single view and collaborate with your team members to fulfill the order with MIBO tools.
CRM to find your customers easily and reach out to them
MIBO lets you identify loyal customers, raving fans, lapsed customers or customers with product preferences with MIBO. From here, you can create customer lists and easily engage them in marketplace chat. Furthermore, you can use reminders to follow up with these customers at a time convenient to them. With MIBO, you won't miss out on the opportunity to sell back to existing customers.


CRM across all your marketplace stores
Nowadays, setting up a store to sell on marketplace is just so easy that you are most likely already on several marketplaces. By having MIBO in your operations, all your transactions from these Marketplace stores are centralized where you run marketing campaigns for all customers. You will not run marketing programs in silos anymore.
Bring customers to your own website
We can even set up your branded eCommerce Store where you can provide VIP treatment to your loyal customers. This makes your business different as you now have the means to provide a differentiated and world class customer experience. From here on, your business is not just about providing bargains and being the cost leader.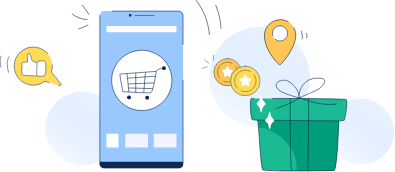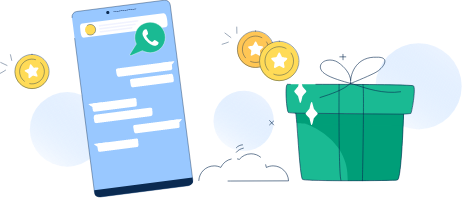 Not only is MIBO convenient for you – it will be super convenient for customers too. No cards, No apps, No websites. Just Whatsapp is enough for your
customers to join your program, get their member benefits and stay informed of your latest member promotions.
Get your customers coming back for more
Get your customers coming back with coupons and a well run marketing campaign. MIBO helps you save an insane amount of time from messaging individual customers about a promotion. With MIBO, all you need is a single click to reach out to a large group of customers.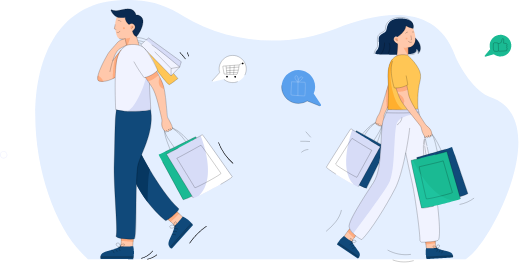 As your business grows, MIBO grows with you. We provide the tools that are proven to to help you grow your business to a multi-channel sales juggernaut. Nurture and grow customer niches like loyal customers, partners
and reseller networks. MIBO is your technology partner you for this journey!
MIBO is the must have CRM for ECommerce businesses. Learn more about how MIBO features can be applied to your business here
Ready to get started?
Try MIBO FREE for your business