Your CRM Pocket Swiss Knife
Use MIBO for your CRM needs for situations of any kind
CRM for Marketing Agencies
MIBO is an easy-to-use and fast to setup CRM that allows Marketing Agencies to execute innovative marketing strategies for their customers who are in the business of ECommerce, Retail, Food & Beverage or are Brand Owners looking to grow their brand presence.
You are helping your clients grow their online business through marketplace and online stores. Onboarding to MIBO is hassle-free for you as we are integrated with popular Marketplace and eCommerce platforms. Get your CRM running with minimal investment and technical headaches so that you can focus on your core business – which is growing traffic and business digitally for your clients.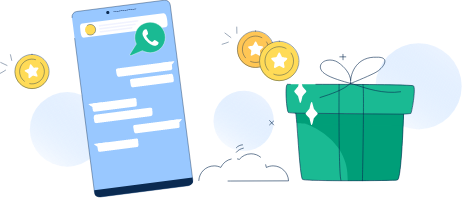 Not only is MIBO convenient for you – it will be super convenient for customers too. You don't need to have cards or mobile apps IF you don't want to. Just run your membership and customer engagement with WhatsApp.
Find your customers easily and reach out to them
You can accurately identify loyal customers, raving fans, lapsed customers or customers with certain product preferences. Segment them into customer lists and easily reach out to them for coupon marketing and newsletters. Engagement with the right customers in the right way at the right time is easy with MIBO.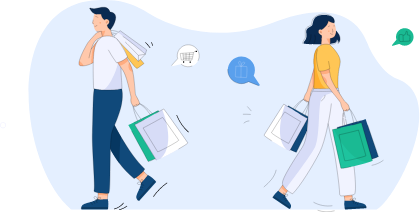 Get customers coming back for more
Run effective remarketing programs with reward points and coupons. Increase basket size with multiplier rewards for high spenders. 
Using the rewards and coupons will be as easy as 1-2-3 for your customers. The MIBO coupons and loyalty points can be used like cash in the Checkout page of your client's eCommerce Store. Instant gratification made easy helps your reward programs more effective and your clients get their return of investment
faster.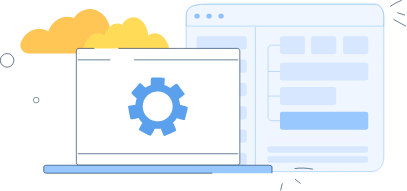 Friendly to advanced and custom needs
If you have more complex programs that require extended business logic, custom websites or mobile apps, you will be in good hands with us. You can easily
integrate with MIBO's APIs or build plugins on top of MIBO. Choosing MIBO as your CRM partner helps you make business decisions faster as you can be as
agile and profitable working with large or small clients.
MIBO is the must have CRM for Marketing Agencies building awesome customer engagement for their clients. Learn more about how MIBO features can be applied to your business here
Have a project needs with CRM? Let's make it a success together with MIBO